There's been lots of small updates to the GLAM Workbench over the last couple of months and I've fallen behind in sharing details. So here's an omnibus list of everything I can remember…
Data
Weekly harvests of basic Trove newspaper data continue, there's now about three months worth. You can view a summary of the harvested data through the brand new Trove Newspaper Data Dashboard. The Dashboard is generated from a Jupyter notebook and is updated whenever there's a new data harvest.
There's also weekly harvests of files digitised by the NAA, now 16 months worth of data.
Updated harvest of Trove public tags (Zenodo) – includes 2,201,090 unique public tags added to 9,370,614 resources in Trove between August 2008 and July 2022.
I've started moving other pre-harvested datasets out of the GLAM Workbench code repositories, into their own data repositories. This means better versioning and citability. The first example is the list of Trove newspapers with articles post the 1955 copyright cliff of death – here's the GH repo, and the Zenodo record.
To bring together datasets that provide historical data about Trove itself, I've created a Trove historical data community on Zenodo. Anyone's welcome to contribute. There's much more to come.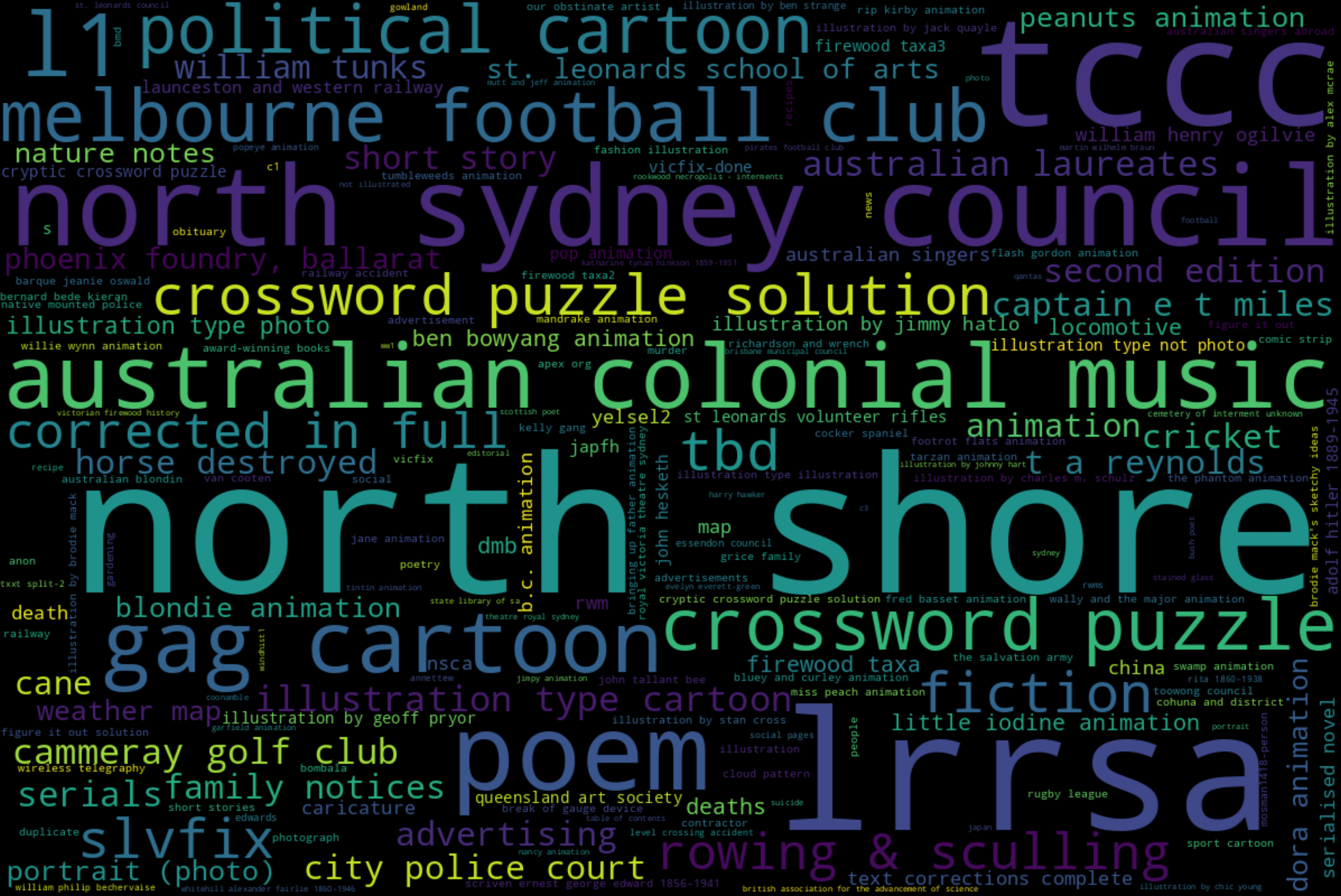 Tag cloud generated from the latest harvest of Trove Tags
Code